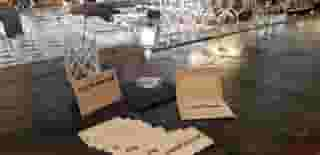 Old Brea Chop House Gift Cards
During the COVID-19 pandemic in house dining ban OBCH is extending to June 1st a gift card promotion. For every $250 a $50 bonus card will be given. Please call Old Brea Chophouse directly for information regarding take-out orders and curbside pick-up..

PRIME STEAKS | CRAFT COCKTAILS | SEAFOOD
Now Open in Downtown Brea!
Old Brea Chop House delivers a classic steakhouse experience with a modern twist.
VISIT US
Old Brea Chop House
180 S Brea Blvd
Brea, CA 92821

Dinner service starts at 5:00 pm
Happy Hour daily 3:30 pm - 6:30 pm
excluding Saturday
Monday - Thursday:
3:30 pm - 10:00 pm
Friday:
3:30 pm - 11:00 pm
Saturday:
5:00 pm - 11:00 pm
Sunday:
3:30 pm - 10:00 pm
*Country club casual dress code. Please no baseball hats, flip flops, or jerseys